HERE ARE SOME POSTERS CREATED WITH A NEW LEAP FORWARD IN MIND!
LET'S LEAP BITCHES!
'WHO LEAPS LAUGHS'!
WHO LEAPS TOGETHER LIMPS TOGETHER!
YOU'RE EITHER LEAPING OR YOU'RE SLEEPING!
LEAP ON THIS!
I WOULD LIKE TO ACKNOWLEDGE THE WORK OF THOSE WHOSE WORK INSPIRED & ASSISTED MY OWN.
I RELIED MAINLY ON MY OWN PHOTOS, WALLPAPERS, &
FOR THIS PROJECT, FLICKR.
WE THANK EVERYONE!
SEE YOU IN ANOTHER 4 YEARS, WHEN HINDSIGHT WILL BE 2020*
*(If God Wills)!
Sananda Maitreya & TreeHouse Publishing.
ALL MATERIALS WRITTEN BY SANANDA MAITREYA (Unless Otherwise Indicated)
& IS THE INTELLECTUAL PROPERTY OF TREEHOUSE PUBLISHING.
ALL COPYRIGHTS RESERVED WHERE APPROPRIATE & PROTECTED BY LAW,
LOGIC OR KARMA.
PLEASE ENJOY!
THESE POSTERS ARE FOR ENTERTAINMENT PURPOSES ONLY!
(AND NOT TO BE TAKEN AS MUCH BEYOND SATIRE)
THANK YOU!
AND NO ANIMALS WERE HURT DURING THE MAKING OF THESE MATERIALS.
THEY WERE TESTED ONLY FOR THEIR EMOTIONAL EXPLOITATION VALUE.
We ARE GRATEFUL FOR THEIR PATIENCE & SERVICE.
AND WE ARE GRATEFUL FOR OUR SUPPORT AT TreeHouse Publishing.
We are also Grateful to YOU!
All MATERIALS EDITED BY W. MARMOSET YARN.
All Running Jokes Please Report to 'Raoul' at the State Department.
Grazie,
Sananda Maitreya!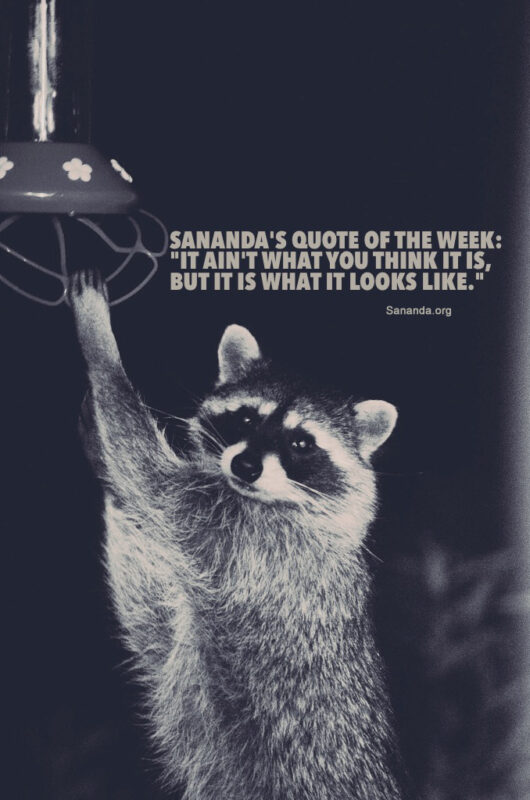 * 'The Church Of Abstract Physics' is a
TreeHouse Publishing registered trademark.
© 2016 TreeHouse Publishing – Sananda.org
All Rights Reserved